Creative Writing & Publishing Workshop
When:
June 23, 2018 @ 1:00 pm – 2:30 pm
2018-06-23T13:00:00-04:00
2018-06-23T14:30:00-04:00
Where:
Booklovers' Gourmet
55 East Main Street
Webster MA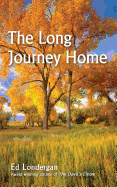 Saturday, June 23rd, 1-2:30 p.m. – Creative Writing & Publishing Workshop with author Ed Londergan at Booklovers' Gourmet, 55 East Main Street, Webster. Cost $25 per person. To register call 508-949-6232 or email deb@bookloversgourmet.com. The workshop will be followed by a book signing from 2:30-3:30 p.m. which is free and open to the public.
About the workshop: This workshop will cover the entire writing and publishing process from how to develop ideas, story structure and creation of atmosphere/location, how to put together a chapter, character development, creating authentic dialogue, the flow of the book and how to hold readers' interest. Common problems like overcoming writer's block will be addressed. The how's and why's of publishing will also be covered from self-publishing to finding an agent, to using small publishing houses, to marketing including press releases and author events to increase book sales. Writing prompts will also be used. The purpose of the workshop is to help people who want to write but don't know how to go about it and for those that have written something and need to know how to move ahead.
About the author: Ed Londergan is a freelance writer and editor, storyteller, writing coach, workshop teacher and amateur colonial historian. A lifelong writer, Londergan has always been fascinated by the written word beginning when he was in elementary school. Writing is a way of life for him and, two years ago, he quit his job to follow his passion. His two historical fiction books are The Devil's Elbow, which won an honorable mention in the juvenile fiction category at the 2013 New England Book Festival and The Long Journey Home, also a New England Book Festival award-winner. The third and final book in the series, The Farmhouse, is expected to be published late 2018.