Webster Police Officer Retires After 28 Years On Duty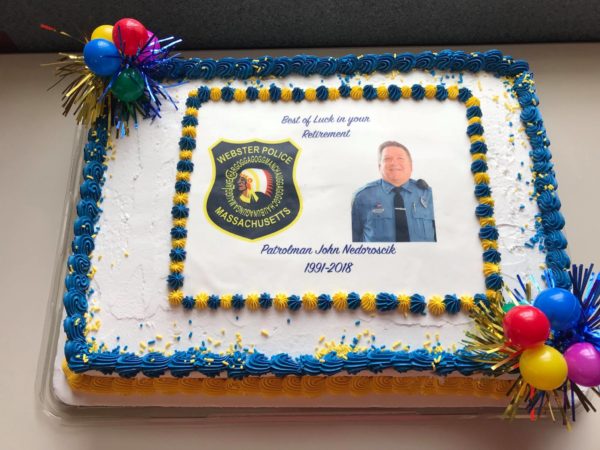 Congratulations are in order for Officer John Nedoroscik who has been on the Webster Police force since 1991.  The Webster Police Department says that Nedoroscik provided the town with 28 years of service as a not only a police officer, but additional duties including patrol, a court liaison, and accident reconstructionist.
We wish him a happy and healthy retirement, and thank you for the many years of keeping Webster a safe place to work and live.