Jun
26
Sat
Meet Author Debi Graham-Leard

@ Booklovers' Gourmet
Jun 26 @ 2:00 pm – 3:30 pm
Saturday, June 26th, 2-3:30 p.m. – Author event with Debi Graham-Leard and her latest novel, Wedding Interrupted at Booklovers' Gourmet, 72 East Main Street, Webster. Free, RSVP requested. Call 508-949-6232 or email deb@bookloversgourmet.com
'Wedding Interrupted' — the 4th story in the mystery series — takes Gwen and her cousin Sally from Harbor Falls to Cape Cod in search of proof that her niece is innocent of any wrong-doing.
Author bio:
New England author Debi Graham-Leard retired from her marketing position in the business word before writing her first Gwen Andrews mystery titled 'The Uninvited Guest'. Three more mysteries have been published in the series. Born in Delaware, she now resides with her husband in southeastern Massachusetts. For more information, visit debigrahamleard.com
Jul
17
Sat
July Art Exhibit, Meet The Artist

@ Booklovers' Gourmet
Jul 17 @ 2:00 pm – 4:00 pm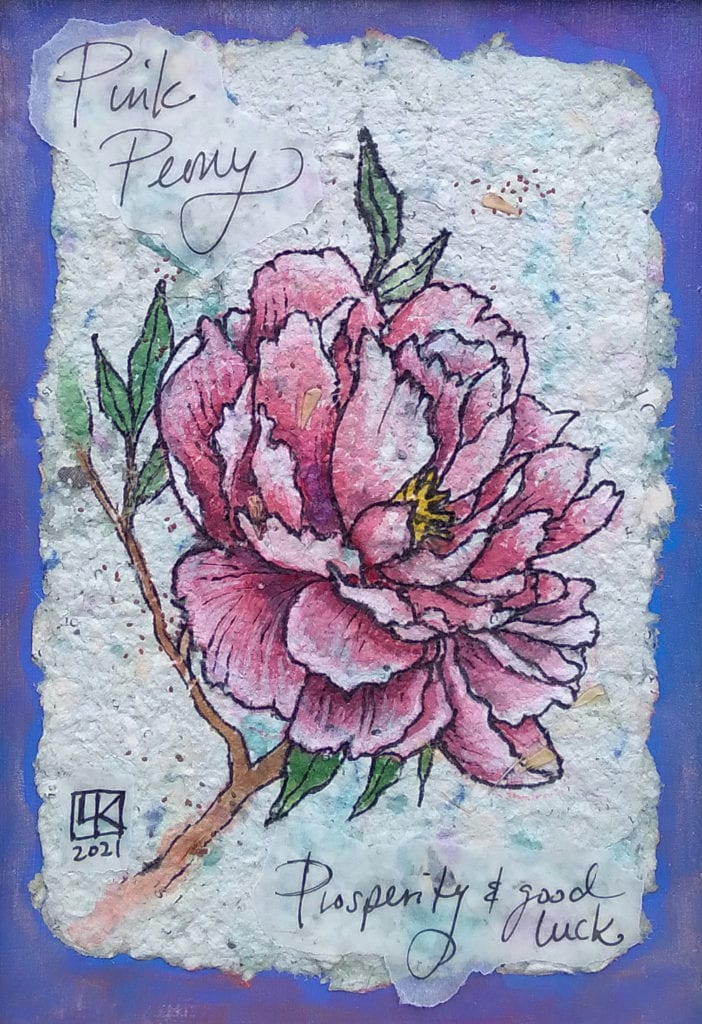 Lisa Kretchman
July Art Exhibit – At Peace in Nature, mixed-media artwork by Lisa Kretchman, will be on display and for sale July 1st-31st at Booklovers' Gourmet, 72 East Main Street, Webster, MA during regular business hours: Tuesday-Saturday 10-5. A meet and greet with the artist will take place on Saturday, July 17th from 2-4 p.m. Please RSVP to deb@bookloversgourmet.com or 508-949-6232.
Artist Bio 
Lisa Kretchman is a local mixed-media artist living in Dudley, MA.
She studied painting, illustration, and digital media at Massachusetts College of Art and Design. Her artwork has been shown in local galleries, museums, and events, including the Warwick Museum of Art, The Attleboro Arts Museum, the RI Convention Center (as part of the Flower Show), and the Quinebaug Valley Council for the Arts & Humanities. She also participates in several public art projects, including Putnam's Fire & Ice Festival, and is a regular artist at the Jack-O-Lantern Spectacular at Roger Williams Park Zoo in Providence, RI, an event that draws tens of thousands of viewers each year.
Much of her work is inspired by nature, often with added story or symbolism. In her process, she blends media including watercolor, pastel, and acrylic, and found objects. By exploring themes of positive intention, compassion, and peace, she hopes to share that energy through her work with others.
More examples of the artist's work, including her Art Hearts charity project can be seen at: lisakretchman.wordpress.com/fine-art/