Bullet Found At Bartlett High School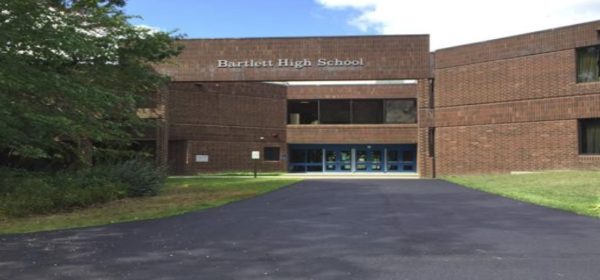 Superintendent Ruthann Goguen of Webster Public Schools tells THE LAKE 940 that a bullet was found in a teachers storage closet at Bartlett High School on Monday morning, April 2nd.
The closet is usually locked, and was "discovered by a teacher who was getting supplies."  The school administration notified the school resource officer and police were called.
Webster Police along with assistance from Dudley, Auburn and the Massachusetts Environmental Police conducted a full sweep of the school with explosive detection canines and metal detector wands.  The search of the building resulted in no further findings.
During the extensive search a "hold in place" call was ordered.  "Safety is our number one priority" according to a letter sent home to parents.  The school is working with Webster Police to investigate this further.
This is the third time in recent weeks Webster Police have been called to Bartlett High School.  Last week the students and teachers took part in a lockdown drill at all public schools, and the week before there was an unrelated search for drugs in the middle and high schools.
A copy of the letter sent to families on Monday's incident is found below.