GET YOUR LOCAL ON: Kristen Lynn St. Laurent From The Dancer's Sole
On Saturday, August 4th, the morning of her annual open house registration, Kristen Lynn St. Laurent's business was ripped apart by the Webster Tornado.  The Dancer's Sole has been located at 6 Main Street in Webster since 2013, but has now found a temporary home in Oxford while they clean up and get ready to rebuild.  Luckily, no children or families were in the building when the twister hit just before 10AM.  She tells her story of getting into the basement once the wind and rain quickly started to swirl, on this episode of Get Your Local On.
"We appreciate everyone's outpouring of support, donations, love and positive energy during this very difficult time.  Please know that your well wishes do not go unnoticed – everyone's solid support and encouragement has been motivating and heartwarming for myself, Miss Greta, our staff members and our families.  From the bottom of our hearts, we send you all our sincerest appreciations."
After the show, Tamara Beland presented Kristen with a check that was raised by the Get Your Local On Tornado Fundraiser.  Thank you to all who donated, raising $8500 for local businesses affected by the storm.
LISTEN TO SEGMENT 1
LISTEN TO SEGMENT 2
Do you have a suggestion for a future show?  Send it to us here.  Listen to Get Your Local On every Sunday morning at 7:30 here on Webster's Local Radio Station, THE LAKE 940.
For more pictures from The Dancer's Sole Facebook page click below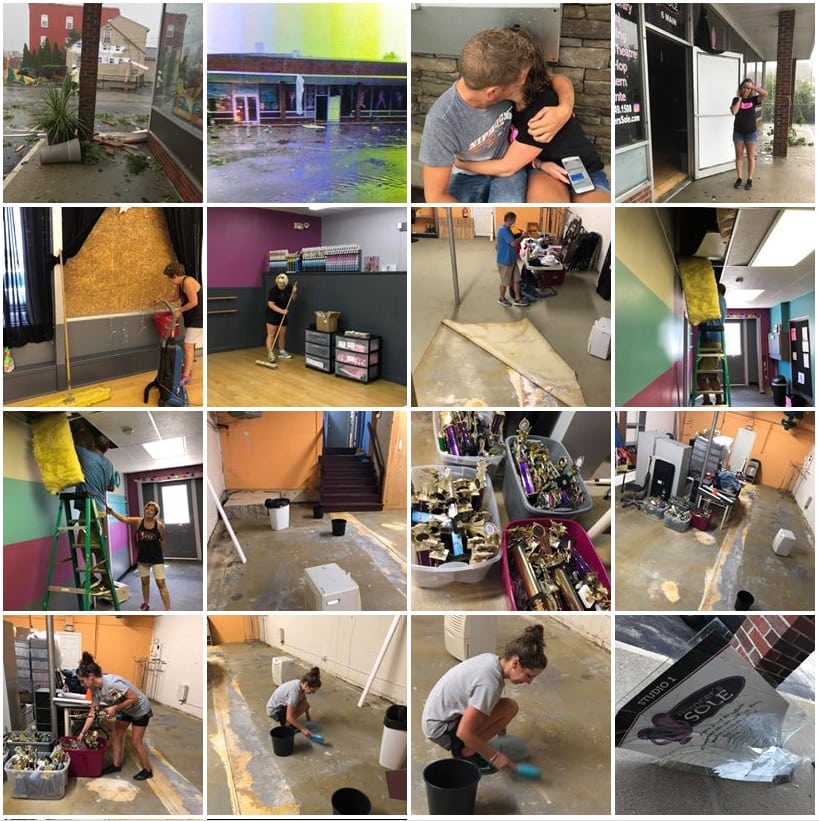 Read more about Kristen and The Dancer's Sole in the September 7th edition of The Yankee Express.