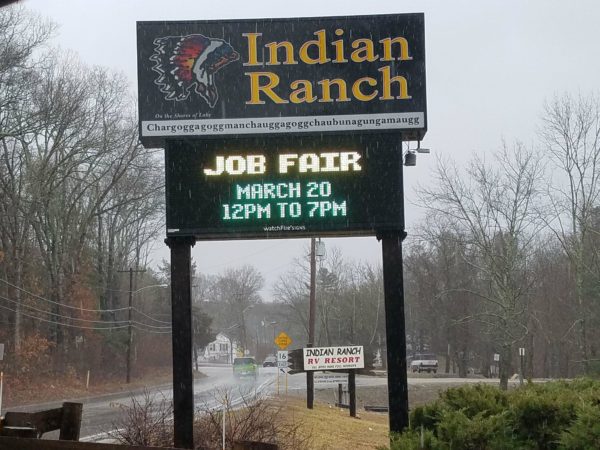 Indian Ranch on Route 16 in Webster is hosting a Job Fair on Tuesday, March 20th from 12 Noon to 7PM inside of Slater's Function Hall.
Qualified candidates are needed to fill several full-time, part-time, and seasonal positions across the many different facets of Indian Ranch operations including at the amphitheater, Indian Princess, Samuel Slater's Restaurant, and Campground.  Open positions include bartenders, waitstaff, security, boat and campground maintenance, office staff and more.
Candidates should arrive prepared with a completed application and resume. On-the-spot interviews will be conducted during the fair.  People interested in applying for work who cannot make the event in person may send their application and resume to Indian Ranch by emailing jobs@indianranch.com or by mail to Indian Ranch, 200 Gore Road, Webster, MA 01570 Attention: Jobs.
More information on positions available can be found here.