McDonalds To Donate To Webster Public Schools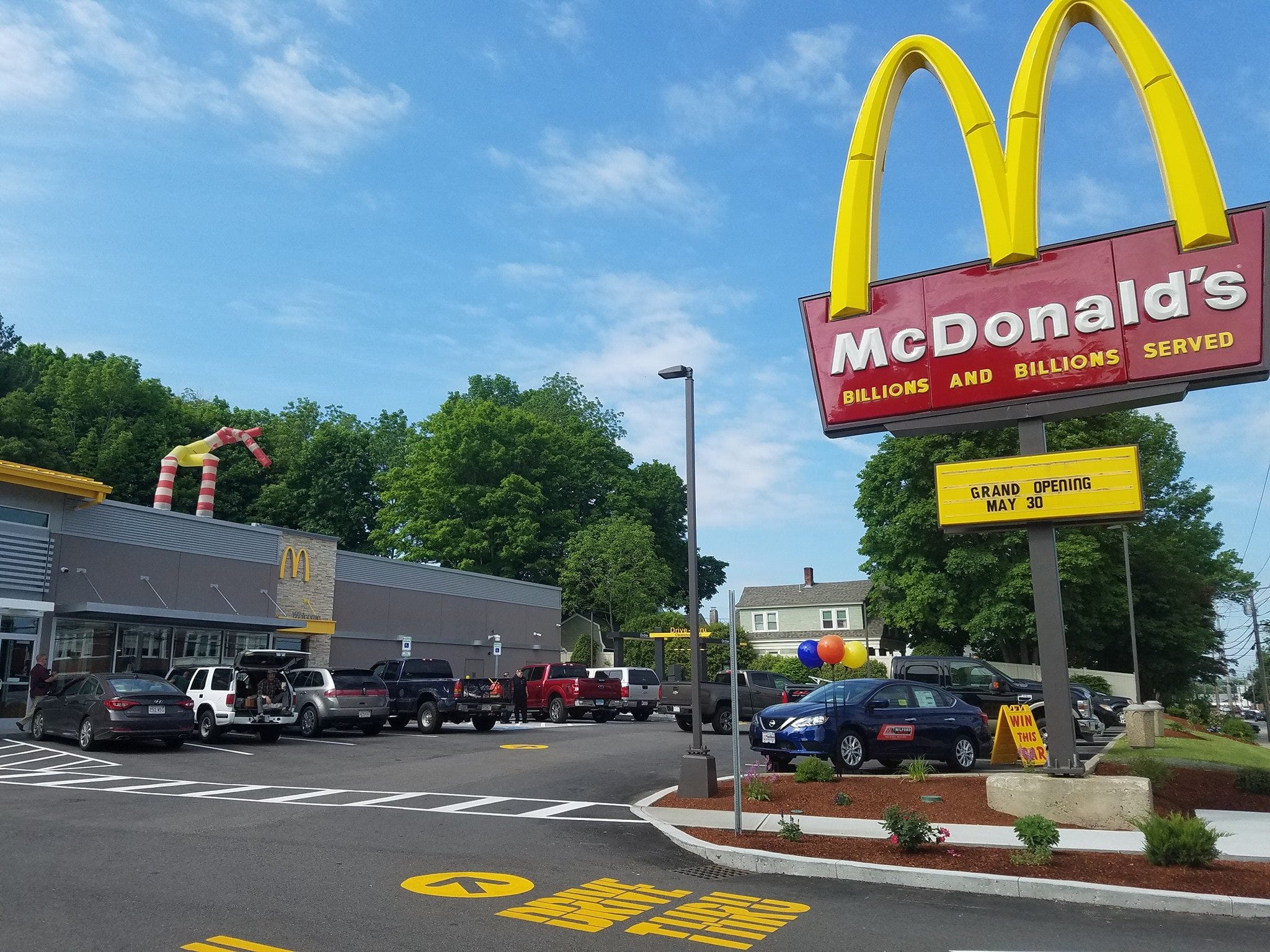 THE LAKE 940 was proud to be part of the grand opening celebration on May 30th where the family owned franchise made a generous donation to the Blessed Backpack Brigade.  Now, the month-long celebration is coming to an end with an opportunity to help support the Webster Public Schools.
On Saturday, July 14th from 11AM to 2PM, 20 percent of all sales at McDonalds of Webster will be donated to the school department.  That's 20 percent of all food or drink purchased in the newly remodeled dining room, or at the expanded double drive thru at the location on 44 East Main Street.
If you get there before noon, you'll even have the chance to enter to win some other great prizes.  Up for grabs in a raffle to be held at noon are a mountain bike, a 49 inch flat screen television and  tickets to see Boston's hometown baseball team play a game at Fenway Park.
Someone may even drive away with a 2 year lease on a brand new Nissan Sentra, if their key starts the car.
The newly crowned Miss Massachusetts 2018 Gabriela Taveras will be making one of her first public appearances on Saturday as well.
The Spadea and Balducci Families, owners of the restaurant, invite the community to come out and grab lunch, support the local schools and maybe even win a prize too.
Superintendent of Webster Public Schools Ruthann Goguen told THE LAKE 940, "We are very grateful for the donations from McDonald's.  Depending on the amount donated we have come up with several ways to use the donation to support our students" which includes assisting families and students in need of additional assistance, to have special celebrations for our students to recognize them for their persistence and determination with their learning, which could be a school wide assembly or a special treat at lunch time.
The funds also could be used toward supporting upcoming field trips or to increase hands on learning materials in the classrooms at Park Avenue Elementary, Webster Middle School or Bartlett High School.
All the fun begins at 11AM this Saturday at McDonalds, 44 East Main Street in Webster.