Shepherd Hill Hosting Free Thanksgiving Dinner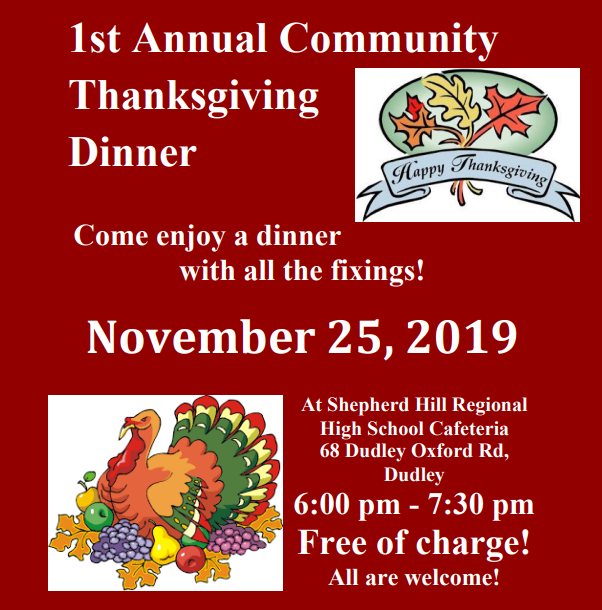 The Shepherd Hill Student Council is inviting the community to a free Thanksgiving dinner on Monday evening, November 25th.  The community dinner will take place from 6-7:30PM and all are welcome.
Ray Kane from Shepherd Hill Regional High School tells THE LAKE 940, "This event will provide families and friends with a free hot meal that will include turkey and all the fixings, in part sponsored by local farms."
Kane says, the doors to the high school cafeteria "will be open to all who would like to join us, those in need of a hot meal, those looking for a night out, those looking for a community gathering, anyone and everyone."
It is the goal of the student council to help spread the joys of this holiday and create a sense of community.
For more information, contact Ray Kane at (508) 943-6700 or
rkane@dcrsd.org