Tips For Surviving Bitter Cold Temperatures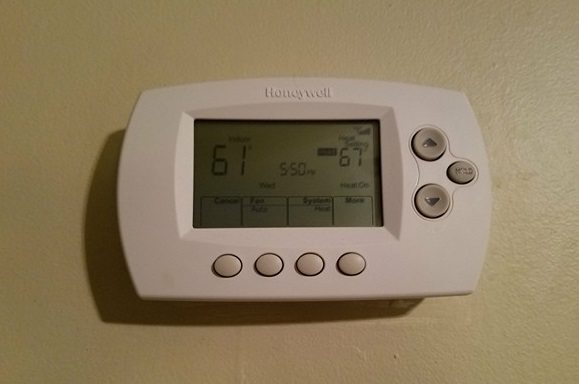 A bitter cold snap is on it way!  Even though there's no snow in the immediate forecast, you'll still want to protect yourself and your home from the single digit temperatures, and below zero wind chills.
Here are some helpful hints to keep the frigid weather out of your home.
To prevent pipes from freezing, set your thermostat to 60° (or higher).  Anything below may not be warm enough.  If you are able to, consider adding antifreeze to your heating lines.  Also check your univents to ensure that outside dampers are fully closed and keep your indoor heaters and vents clear so that the warm air is able to circulate properly.
If you have a circulator pump, make sure it is set to run continuously.  If you have a wi-fi thermostat, or alarm system in your home, you may be able to set up alerts when the temperature drops to a certain level.
You will also want to make sure your pipes and walls are insulated properly.  The slightest gaps in insulation can leave room for the cold air to get to places near your pipes.
It is also a good idea to check on elderly neighbors, and don't leave your pets outside.  Stay bundled up when you go out, with wind chills below zero frostbite could start to form within 10 to 30 minutes.
Finally, try to have someone keep an eye on your property if you are unable to be there.  These simple tips could prevent a lot of problems this winter.
For your latest Accuweather forecast, click here.