Webster Area 4th of July Fireworks Listing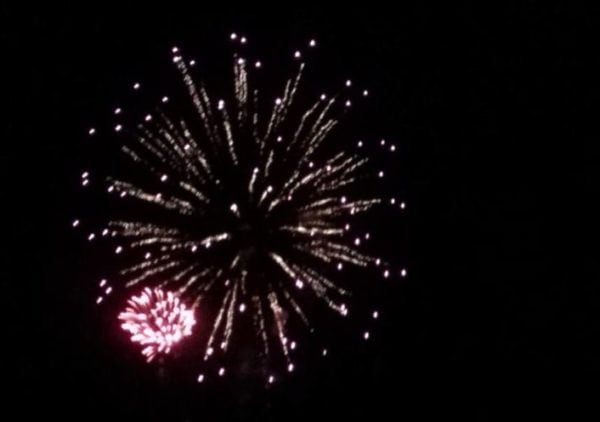 As we get closer to the 4th of July, many local communities will be holding fireworks displays, but it is important to remember that fireworks are illegal for personal use in Massachusetts.  There are fines even if you are caught driving through the state with them purchased legally in Connecticut or Rhode Island.
Here is the list of upcoming Independence Day fireworks for 2018:
Friday, June 29th:
DAYVILLE: Owen Bell Park, 9:15PM
NORTHBRIDGE: Northbridge Middle School, 9:15PM
Saturday, June 30th
WEBSTER: Memorial Beach, 9PM
The beach will open at noon, with food trucks and concessions throughout the day.  Music begins at 5 with The Pulaski Brass Band followed by Sudden Urge.  Please remember the boat ramp will be closed for the day.  Entry fees are $10/car and $2/walk in (cash only) with no re-entry so please plan accordingly.

Sunday, July 1st
AUBURN: Arthur Pappas Recreation Complex, dusk
PUTNAM: Rotary Park, Kennedy Drive (Concert starts at 7 PM, Fireworks at Dusk).

Monday, July 2nd
SMITHFIELD: Bryant University, 9PM
WORCESTER: Cristoforo Colombo Park, 9:30PM
Tuesday, July 3rd
MILLBURY: Windle Field, Elm Street, 9:45PM
MILFORD: Plains Park on Cedar Street, 10PM
Wednesday, July 4th
MILLBURY: Windle Field, Elm Street, 9:45PM
Thursday, July 5th
WOONSOCKET: Barry Memorial Field, 9PM

Saturday, July 7th
UXBRIDGE: McCloskey Field, Capron Street, 9PM
Sunday, July 8th
EAST BROOKFIELD: Connie Mack Field, 9PM