Primary Election Day Is Tuesday, September 4th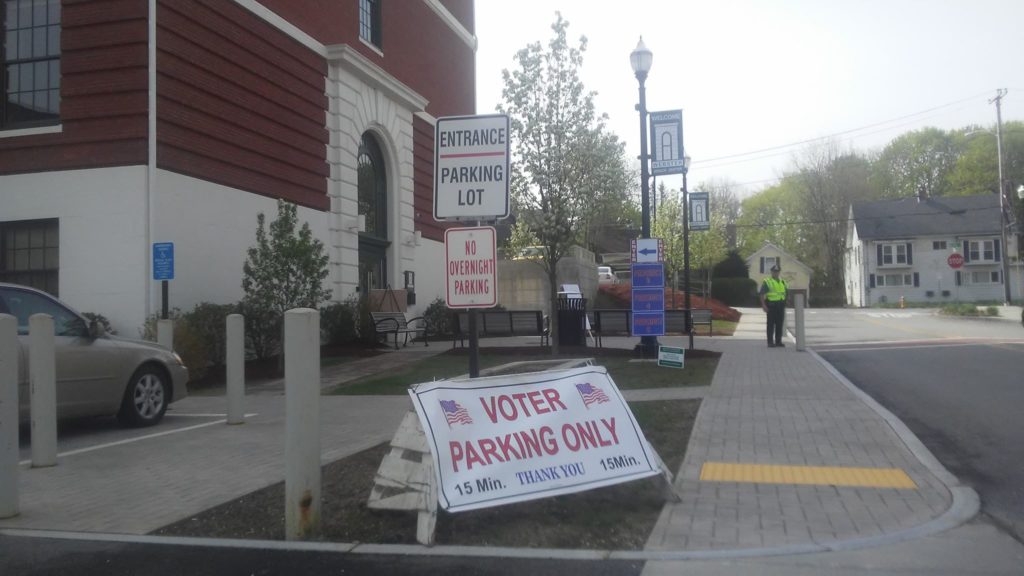 Did you know there is another election coming up on Tuesday here in Webster?  The last time voters headed to the polls in May was to choose a member of the Board of Selectmen.  This time it is a statewide primary election, so voters across the commonwealth will be making their selections of who will end up on the ballot in November's mid-term election.
All registered voters will be eligible to cast their ballot in Webster right next to town hall.
Precincts 1 and 2 will vote at The United Church of Christ Federated at 4 Church Street, and Precincts 3, 4, and 5 will vote at The Webster Senior Center at 5 Church Street.
Please note, on election day, Church Street will be closed to all through traffic. Parking for voters will available on Church Street, Main Street, and the Town Hall parking lot.
On the ballot:
Candidates for U.S. Senate in Massachusetts
Elizabeth Warren (D) (Incumbent)
Geoff Diehl (R)
John Kingston (R)
Beth Lindstrom (R)
Candidates for U.S. House Massachusetts District 2
James McGovern (D) (Incumbent)
Tracy Lovvorn (R)
Kevin Powers (R)
Candidates for Governor of Massachusetts
Charles Baker (R) (Incumbent)
Jay Gonzalez (D)
Scott Lively (R)
Robert Massie (D)
Candidates for Lieutenant Governor of Massachusetts
Karyn Polito (R) (Incumbent)
Quentin Palfrey (D)
Jimmy Tingle (D)
Candidates for Massachusetts Secretary of State
William Galvin (D) (Incumbent)
Anthony Amore (R)
Josh Zakim (D)
Candidates for Massachusetts Attorney General Maura Healey (D) (Incumbent)
James McMahon (R)
Dan Shores (R)
Candidates for Massachusetts Treasurer
Deb Goldberg (D) (Incumbent)
Keiko Orrall (R)
Candidates for Massachusetts Auditor
Suzanne Bump (D) (Incumbent)
Helen Brady (R)
Candidates for Massachusetts State Senate Worcester and Norfolk District
Ryan Fattman (R) (Incumbent)
Thomas Merolli (D)
Candidates for Massachusetts House of Representatives Eighteenth Worcester District
Joseph McKenna (R) (Incumbent/Unopposed)
Candidates for Massachusetts Governor's Council District 7
Jennie Caissie (R) (Incumbent)
Paul DePalo (D)