Attempted Theft Of Christmas Decorations Reported In Webster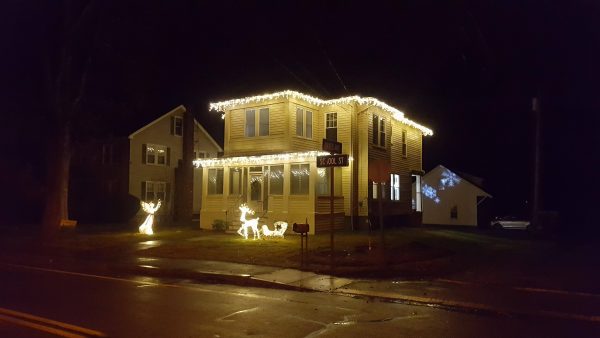 It was just after midnight on Sunday night when Webster resident Ewerton Santos was getting ready for bed and noticed some suspicious activity in his neighborhood.  He had just spent the day setting up Christmas lights and decorations in his yard so that he and his family and neighbors could get into the holiday spirit.
He lives on School Street close to the Thompson Line.  He told WGFP he was just getting ready to turn the lights off for the night when he heard a truck slow down in front of his house.  "There was an old, white F-150 with wood pallets on the back" and a younger male, most likely in his 20s ran very fast out of the truck into his yard.  Santos said, "This guy comes out and tries to steal my angel, if you can believe that."
After Ewerton shouted at the would-be thief, he ran back to the truck and it drove away.  Santos reported the older Ford truck had a very loud exhaust.
Santos tells WGFP that he did call the Webster Police department and they took a report, but there really was not much that they could do because nothing was actually stolen.
Ewerton says to be on the lookout for this vehicle, and try to keep an eye on your belongings just in case.
He posted this video on Facebook shortly after the incident, to try to get the word out to residents of Webster, Dudley and Thompson.
WARNING WARNING IN WEBSTER!!!!! PLEASE SHARE!!!!!

Posted by Ewerton Santos on Saturday, December 2, 2017