Bartlett High School Hosts Board Of Selectmen Candidates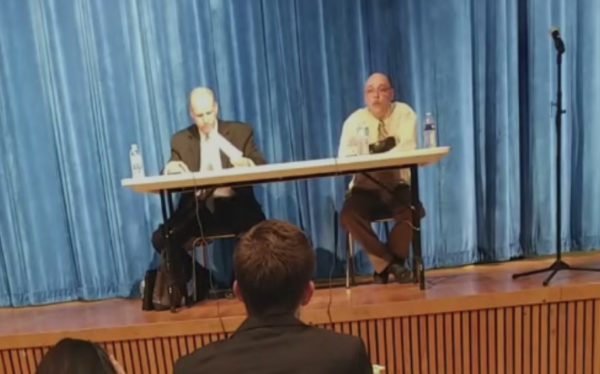 On Wednesday, May 2nd, The National Honor Society at Bartlett High School hosted a meet the candidates night with the 2 town residents on the ballot for a 3 year term on the Webster Board of Selectmen.
Connor Brennan moderated a debate style presentation between incumbent Randy Becker and political newcomer Greg Walkowiak.  (THE LAKE 940 also has posted interviews with both candidates if you have not decided who you are voting for yet, click the links to listen.)
More than 50 attendees were able to listen to a very structured debate with questions regarding their vision for the town, their thoughts on the situation regarding our water and other ways they think they can make the town better.  It was a very interesting evening with both candidates given an ample opportunity to present their ability to be our selectmen for the next three years.
To watch the meeting, courtesy of Robin Brodeur's live feed, click play below, and don't forget to vote on May 7th.
Meet the candidates

Posted by Robin Brodeur on Wednesday, May 2, 2018