Charlton Police Searching For Man With White Truck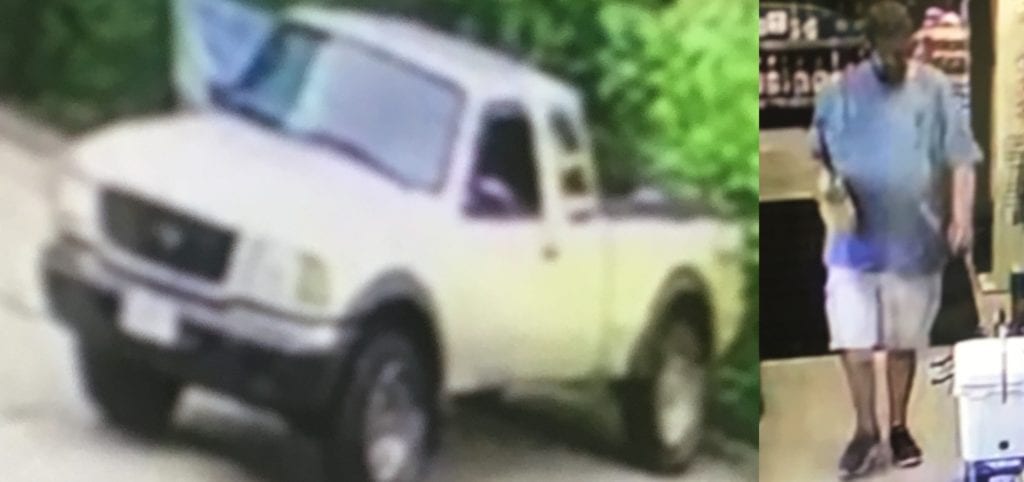 The Charlton Police Department, which often shares photos from neighboring departments that they call "Security Cameras Ruin Everything," are looking for someone who has committed a crime in town this time.
Police are searching for the male suspect in connection to a theft that took place recently.  Even though the photos are a little "fuzzy," police are hoping you recognize the man in the photo, or his white Ford Ranger pickup truck, with "louvers or some distinctive accessories on the rear, side windows."
If you have any knowledge of who the suspect may be, or any information about the vehicle, you are asked to "drop a dime" to solve a crime and call Detective Beaudry at (508) 248-2250.
More photos of the suspect and the vehicle are below.