Dudley Waitress Looking For Trio Who Skipped Out On Bill – UPDATE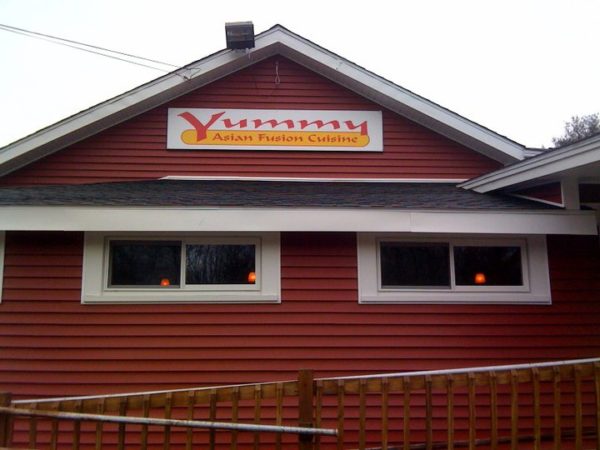 Here's a tip.  If you're going to go out to eat, and not pay the bill. You better hope there are no surveillance cameras around. Or else your pictures are going to be shared all over social media.  (A better idea would be to pay for what you ordered like a normal human being.)
While others may have been celebrating Cinco De Mayo with Mexican food, the woman and 2 men pictured below, ordered Chinese food at Yummy's Asian Restaurant on 3 Center Road in Dudley on Saturday, May 5th.  They reportedly left the restaurant, one even with leftovers, before settling the tab leaving their waitress to foot the bill herself.
Laura, who is a waitress and bartender at Yummy's told THE LAKE 940 "I have filed a police report so I want to let the police handle the situation."
Dudley Police have the information and an investigation is ongoing, but unless she finds out who these 3 are, or at least one of them, there is not much that they can do.  If you recognize them please contact Dudley Police.
MONDAY AFTERNOON UPDATE:
We just heard from the waitress Laura, she tells THE LAKE 940 "it turns out it was a misunderstanding the two male parties thought each other paid the bill and that's why they walked out without paying they came and paid the bill today and the issue has been resolved."

The Dudley Police Department says, they "would like to thank the public for its assistance with the incident involving Yummy's this past weekend. The suspects have been identified and we are working with the restaurant on this matter."
We have reached out to Chief Wojnar who tells us that he will give us more information as needed.