Meet Author Dorothy Cooper-Browne
When:
September 25, 2021 @ 11:00 am – 12:30 pm
2021-09-25T11:00:00-04:00
2021-09-25T12:30:00-04:00
Where:
Booklovers' Gourmet
72 East Main Street
Webster MA
Contact:
Debra Horan
(508) 949-6232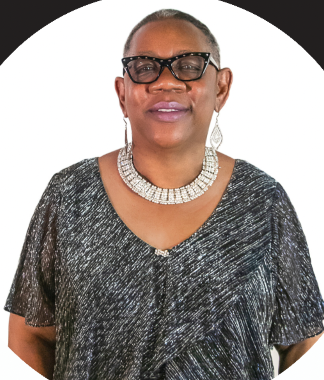 On Saturday, September 25th, 11am-12:30pm, join us for a booksigning and talk with Dorothy Cooper-Browne, author of "Four States of Abuse", at Booklovers' Gourmet, 72 East Main Street, Webster, MA. RSVP to deb@bookloversgourmet.com or 508-949-6232. Masks are required for anyone not vaccinated.
About the Book
"Four States of Abuse" is my personal journey of experiencing abuse from my childhood to adulthood. I did not know that I was being abused at times, but it was abuse, mental and physical. I was born in the south. Sheltered from society. Taught to not question adults.
At a young age, I found out that my mother did not want me and sent me to live with my Aunt and Uncle, who did not have kids. It was here that I was closed off from the world, sheltered from society. I was made to follow commands without question or hesitation.
Being an only child, my sense of innocence was not exposed to life and I took everything at face value. There was no one really there to educate me about the way life should be.
Through my story, I hope to inspire people to get out of their situations and seek help.
Bio
Dorothy Cooper-Browne wants to help other people by sharing her harrowing story of abuse. While she did not know at the time that she was being abused, she survived mental and physical mistreatment. Growing up, Dorothy thought she would be a nun, so she never smoked, never drank, and never did any drugs. To this day, she is still living a clean lifestyle. Though she never had any idea what the future would hold for her, she has always been on a journey to love herself unconditionally. With her sons' encouragement, she finally decided to pen her story.
In her downtime, Dorothy loves to read, spends quiet moments working on puzzles—everything from crosswords to Jigsaws—and enjoys dancing and singing. With an impressive forty-two years in the banking industry, she is proud of her achievements. She hopes to inspire others who are caught in abusive situations to escape and seek help. There is no shame in starting over and she believes everyone has the right to be happy, safe, and loved for their true selves… even if they can't see that.