Meet Author Louise Chadborne
When:
August 21, 2021 @ 11:00 am – 12:00 pm
2021-08-21T11:00:00-04:00
2021-08-21T12:00:00-04:00
Where:
Booklovers' Gourmet
72 East Main Street
Webster MA
Contact:
Debra Horan
(508) 949-6232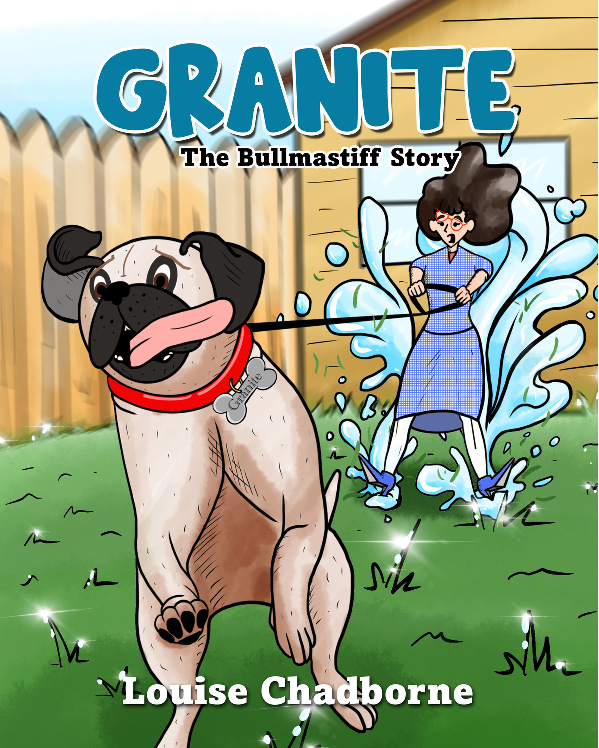 Granite: The Bullmastiff Story, author signing, reading and coloring activity with Louise Chadborne on Saturday, August 21st at 11 am at Booklovers' Gourmet, 72 East Main Street, Webster, MA. To reserve your space, please call 508-949-6232 or email deb@bookloversgourmet.com. Please note: children must be accompanied by an adult.
Granite: The Bull Mastiff Story is about a family pet that was adopted
when he was a puppy into a family that loves dogs. When Granite gets to his new
home, he is given some amazing presents including toys, a bed, treats, and a huge
condo to sleep in. As he grew from 8 lbs to 165lbs, he became a great helper to the
family. For instance, standing guard and helping to do chores around the house
and yard. The book also, includes pet tips to teach your children how to take care of their pet.
About the Author: Louise Chadborne is born and based in Webster, Massachusetts. She has worked in the Department of Mental Health for more than 32 years and co-own Frostys Tree Stand Farm. When not writing, she can be found volunteering at the zoo
because animals bring her joy and a feeling of companionship.