Grand Re-Opening Of The Inspired Arts Company In Dudley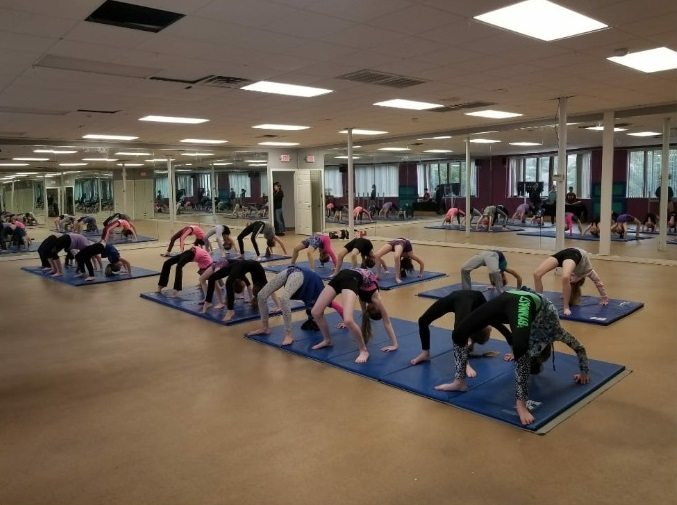 Nikki Mead has been dancing for just about as long as she's been walking.  She began dancing at her step-mom's dance studio, Kimberly's School of Dance in Thompson, at age 3.  She graduated from Eastern Connecticut State University with a double major in dance and business, then decided to take the leap and open her own dance studio.
The Inspired Arts Company originally opened in Woodstock in 2006.  Nikki was able to expand to a larger location at the former Stevens Linen/Packard Mill Complex on Schofield Avenue in Dudley in September of 2015, until she was forced to pack up and move due to a burst pipe this past winter.
After months of searching for a new place to call home, The Inspired Arts Company is ready to re-open at their brand new, 6500 square foot location.  The public is invited to a day of fun, beginning at 7:30 AM on Saturday, March 31 at 44 Southbridge Road in Dudley, with a ribbon cutting at 10AM.
Nikki tells THE LAKE 940, "Although it was bad timing, we couldn't be more happy at the new location!  It offers everything we hoped and dreamed for, and it is going to be an amazing new start!  We can't wait for everyone to stop in and check it out!"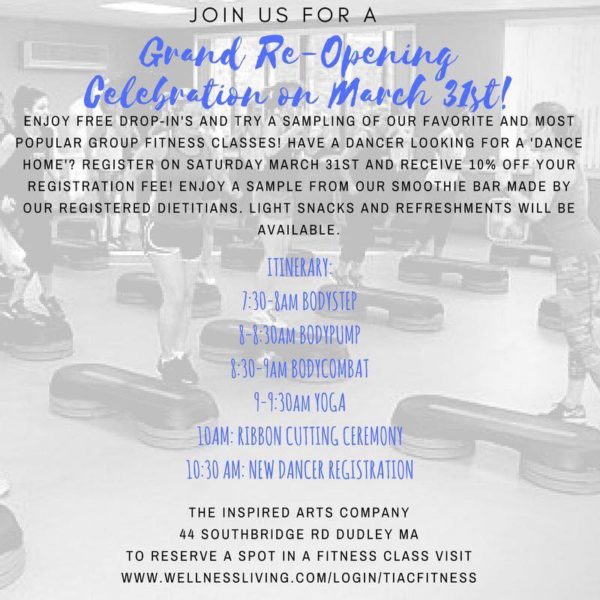 Visitors will be able to enjoy free drop in classes at the grand re-opening celebration and even try a sampling of their favorite and most popular group fitness classes.
If you have a dancer in your family who is looking for a new dance studio, sign up in person during the grand re-opening and receive a 10 percent discount off your registration fee.  There will be healthy samples from their new smoothie bar, and light snacks and refreshments served as well.
The studio is home to over 20 instructors who teach hundreds of students how to learn and perform all the latest tap, jazz, ballet, contemporary dance moves and more.
Nikki tells us, there have been so many people who have helped her with the move and renovations, including the fitness and dance instructors, office manager, Amanda Groh and Larry Tuttle, the engineer who designed the blueprints for the new space.
She is also appreciative of The Dudley Fire Department for making sure the new location is up to code, everyone at Dudley Town Hall for helping to get all the proper paperwork processed, the support of the dance moms and dads, "as well as the Nichols dance team that I coach, and my amazing family all played a part in making sure this studio was a success!"
Best of luck Nikki! We hope you will have many years of success at your beautiful new location!