Webster Board of Selectmen Candidate Profile: RANDY BECKER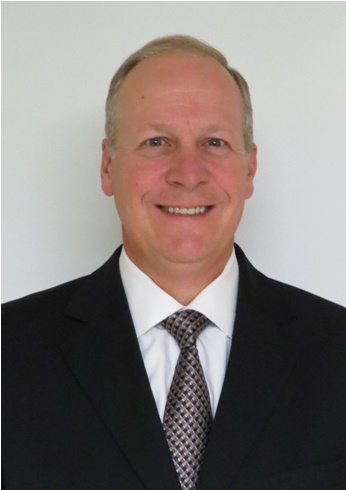 THE LAKE 940 AUDIO: Randy Becker, candidate for re-election for the Town of Webster Board of Selectmen, sat down with Mike Roberts to tell residents who he is, what his goals are for Webster in the next 3 years and why he thinks you should vote for him on May 7th.
Listen to the interview:

CANDIDATE PROFILE:
Name: Randall V. (Randy) Becker
Age: 57
Address:  77 Bates Point Rd.
Family: The third of four sons of (the late) Herman F. and Shirley A. Becker.  Married in June 1983 to Donna (Fitzback) Becker; Two Sons: Andrew (30, Paramedic in Philadelphia, PA and Alexander (28, Software Engineer with GE in N. Smithfield, RI)
Years in town: 54 – (yes, I spent three years over the river in Dudley when I was first married!)
Education: Bartlett High School ('79); Nichols BSBA ('83), MBA ('96); Certified Public Accountant ('87)
Occupation:

Current – Chairman of the Board of Directors for MAPFRE USA, Webster
Previously – (1986 – 2016) Retired in June, 2016 as Executive Vice President, Chief Financial Officer
Municipal experience:
• Vice Chairman Webster Finance Committee 1992/1993 (I think!)
• Member and Vice Chairman of the Webster Board of Selectmen (since May, 2015)
• Secretary and Member of the Police/Fire Station Building Committee (since 2008); The Committee successfully spearheaded a $12 million debt over-ride to build the new Police Station and renovate the Fire Station. The Town was given a gift of $6.0 million from the Fels Family, paid in equal payments over 30 years.
• Director of the Southern Worcester County Communication Center (Webster/Dudley Emergency Dispatch)
Civic involvement:
• Trustee of Nichols College since 2006; currently Chairman of the Finance Committee
• Director of the Health Foundation of Central Massachusetts (since 2016)
• Secretary and Director of Harrington Healthcare System (since 2016)
• President of the St. Louis School Endowment Fund (since 2003)
• Member of the Massachusetts Society of CPAs
• Couple to Couple Pre-Marital Ministry with wife Donna for over 20 years
Fun fact about yourself:
(1) I started working at Wind Tiki Restaurant when I was 15 years old washing dishes (I had to get a work permit).  I "retired" as a busboy when I was 22!
(2) I married my high school sweetheart whom I dated since April 12, 1979!
Favorite thing(s) about Webster:
Because you can't have just one favorite in Webster –
(1) First and foremost, the people who call Webster their home;
(2) Lake Chargoggagoggmanchauggagoggchaubunagungamaugg. I think it should be a requirement of every public official to be able to "correctly" pronounce the Lake name!
Why did you decide to run for this position? A little over three years ago – my friends said I was crazy to do it! I did it because I've been blessed to grow up, live and work in Webster for most of my life. Giving back to our community, of time, talent or treasure, is always something my parents ingrained in their boys. I have been honored these past three years to serve as one of Webster's Selectmen and am seeking re-election
for my last three year term, if re-elected. (Yes, I believe in Term Limits!)
What issues facing the Board do you feel you can contribute most to?
With regard to issues and future goals, I think the most important one is to continue to support and guide the Town Administrator in the performance of his duties.  As I've often said, a Selectman is very much like a Board Director for a corporation. As noted in the Charter, a selectman is there to "act only through the adoption of broad policy guidelines" and NOT "become involved in the day-to-day administration of any town agency". With that said, I would like to see work on the following areas:
1. Ensure the implementation of replacement/re-lining of the highest priority water pipes in town, keeping reasonable cost increases in mind for water users. Ensure the Town Administrator enhances communication about the plan and timelines to the fullest possible extent.
2. Work with the Town Administrator and newly appointed Town Accountant to ensure continued progress with Webster's Financial Systems.
3. Begin discussions post haste on the budget for 2019. With the regular 2 ½% increase in taxes, the Town is projecting a million dollar deficit for fiscal year 2019.
4. Discuss and prioritize capital plans in an environment of fiscal restraint.
5. Re-vitalize the Economic Development committee, including members of the Chamber of Commerce and the Webster Dudley Business Alliance with a focused effort on Main Street.
6. Implement Beach improvements such as the marina proposal being worked on by the Town Administrator. Implement additional recommendations of the Beach Committee. Brainstorm ideas for other beach improvements and have the Recreation Director prepare recommendations. Investigate the ability to hold events at the beach including: Flea/Farmers Market on Saturdays – 8 am to 1 pm;
canoe/kayak race event(s); discuss the possibility of water slides, with external funding or fundraising.
7. Encourage discussion on creating new revenue sources.
What experience do you bring to the table that can be most beneficial?
I believe my education, along with over 30 years of experience in business and other activities have allowed me to serve the Town well. Throughout my working career, I've developed interpersonal and business skills that have been on display at Board of Selectmen meetings for the last three years. I do my very best to ask the right questions, give insight and assist whenever appropriate. As a Selectman, I take seriously my oversight and guidance role, relying on my business background and experience dealing with people. To my supporters and potential supporters, I continue my pledge to always have the best interests of the Town of Webster and its residents at heart and will steadfastly do my very best to move Webster forward in the most positive way possible.
Why should Webster vote for you on May 7th?
I always have the best interests of Webster Residents in mind when any decision has to be made. I've tried to do my best to live up to the integrity, dedication and work ethic platform I successfully ran on three years ago. A lot has been accomplished, the most important of which was hiring Doug Willardson as Webster's Town Administrator a year and a half ago.
Some other major positive happenings in our Town over the past three years include:
(1) approval of a new water treatment plant to deal with manganese and iron, coupled with a prioritization of pipe relining/replacement in the most acute areas of town;
(2) under the Town Administrator's leadership, the Town's Financial Accounting systems have significantly improved as per the independent audit report;
(3) the Head Start program, sponsored by the Worcester Community Action Council, will take over the old Senior Center and provide needed care for Webster's little ones;
(4) the Town has a truly dedicated Opioid Task Force and we also have the CDU at Harrington's Webster Campus to help combat and treat the terrible disease of opioid/pain killer addiction;
(5) having been Secretary of the Police/Fire Stations Building Committee since 2008, I'm gratified to see the second phase of the project completed last year with the Fire Station
renovation;
(6) the BOS approved a Selectmen's "Code of Conduct";
(7) the Town adopted a Wildlife Feeding By-law;
(8) through the dedicated work of the Charter Review Committee, under the leadership of Chairman, Earl Gabor, and assistance of Board of Selectmen Secretary Jenn Cederberg, some very important changes affecting the future governance of our Town were supported and approved by Selectmen and Town meeting voters. I wholeheartedly endorse these changes and hope the voters will too on the May 7th ballot;
(9) several significant major construction projects were
implemented in the form of the new Park Avenue School and soon to be completed Library;
(10) approval of new energy efficient LED street lighting;
(11) I'm proud to be the BOS representative for the Southern Worcester County Communications Center,which handles all emergency calls for Webster and Dudley. We have a truly outstanding group of professionals that are the lifeline between Webster's equally incredible Pubic Safety professionals – Police, Fire and EMS.; and,
(12) an additional positive thing that comes to mind is something I sought to do when I was elected. That is, to always be prepared, engaged and inquisitive at BOS meetings. These attributes, coupled with maintaining a professional demeanor and being a resource for the Town Administrator, are my greatest strengths. If you've watched the Selectmen's Meetings you know how many pertinent questions I ask!
An expanded comment on Webster's water situation is warranted. Yes, we still have some water quality issues, especially twice a year with the state recommended semiannual flushing program, but a new treatment facility was approved by the voters.  Although the plant won't be in operation until July of next year, you have to remember that our water delivery system has been in need of capital spending for decades. The employees of the Water Department have worked extremely hard to keep it operational, but the infrastructure has been fiscally neglected.
Frankly speaking, in my opinion, the mindset prior to 2015 was to keep Water rates low in order to please the rate payer. Unfortunately, we are now faced with paying the piper, so to say, to fix the delivery system. At the same time, manganese, iron and high PH in the underground water supply, coupled with state mandated chlorine use, has created a tipping point with our water quality.
We have consulted internal and external experts and the treatment plant was our primary solution, to be followed closely by aggressive pipe re-lining/replacement. A quote from the February, 2015 Tighe & Bond report says it all: "Many of the water sources are not usable without additional treatment, years of iron and manganese are built up in the system, and the age and condition of the pipes make it hard to clean them". Water was a problem when I was first elected. Although it can still rear its ugliness in the form of brown water, there is light on the horizon. As discussed at the October 13, 2015 Public Hearing, it won't be cheap but it sure is necessary.
Please see the Town's website for that and other presentations.
Click here to return to candidate profile home page.