Southbridge Cops N Kids Program Receives $5,000 From D.A.'s Office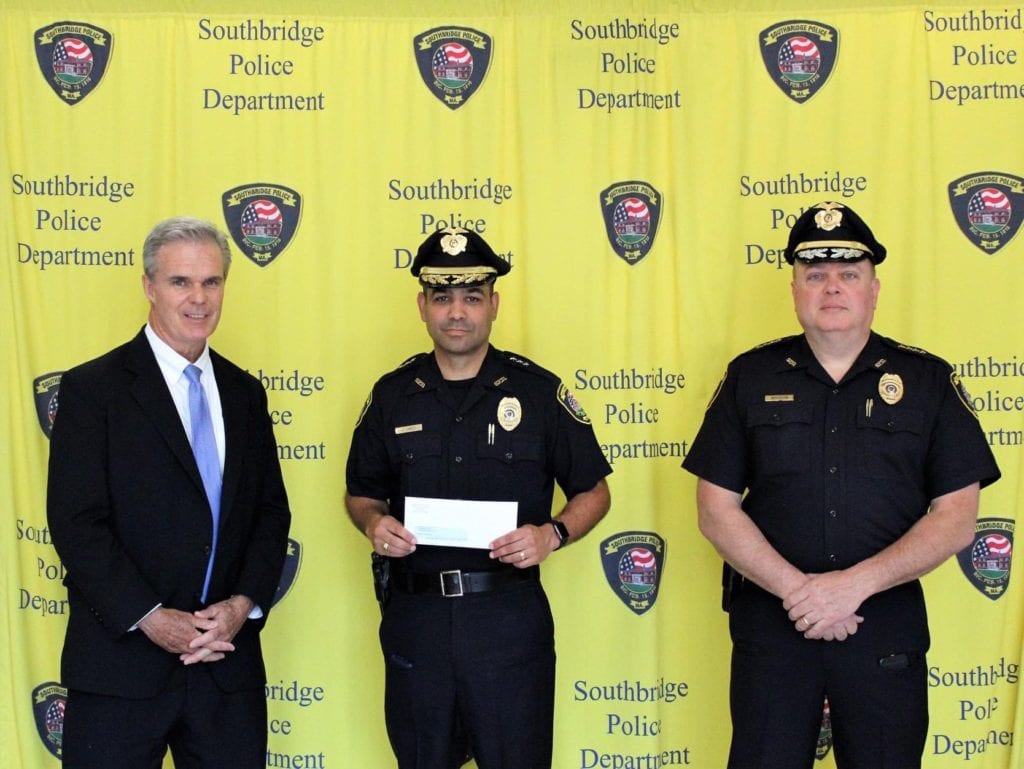 District Attorney Joe Early Jr, Deputy Chief Dingui, and Chief Woodson (Southbridge Police)
The Southbridge Police Department has five thousand reasons to be thankful to the Worcester County District Attorney's Office.
District Attorney Joe Early, Jr. was in town to present a $5,000 check in support of the Cops N Kids Program.
The Southbridge Police Department's Cops N Kids Program is a year-round effort to reduce juvenile delinquencies and build stronger relationships with local youths.  The program began over 20 years ago, and the program boasts juvenile delinquency rates dropping over 85% since its inception.
The program includes 150 youths while incorporating academics and athletics during the Summer.  More information on Cops N Kids can be found here.